Payment Intelligent OCR
Turbo Charge Your Cash Appliers
Utilize Deep Learning AI-based OCR to Extract Payment Remittance Advice
In today's world, the emergence of AI and cloud computing presents a remarkable opportunity. Deep learning AI has made OCR engines much more affordable and flexible. No more templates and zones. And the accessibility of cloud computing minimizes IT involvement. Consider this scenario:
Place your lockbox file with check images, exactly as received from the bank, in a directory on your existing AR system
In the cloud, that lockbox file is parsed, check images are passed through our OCR engine and remittance detail is extracted
Payments and their invoice applications are formatted into a file that your own ERP can import directly into its AR system
Our payment file is downloaded to your system and your cash appliers now have all the checks from the lockbox already applied with the customer remittance advice supplied. They can immediately get to work and post those checks in your existing AR system.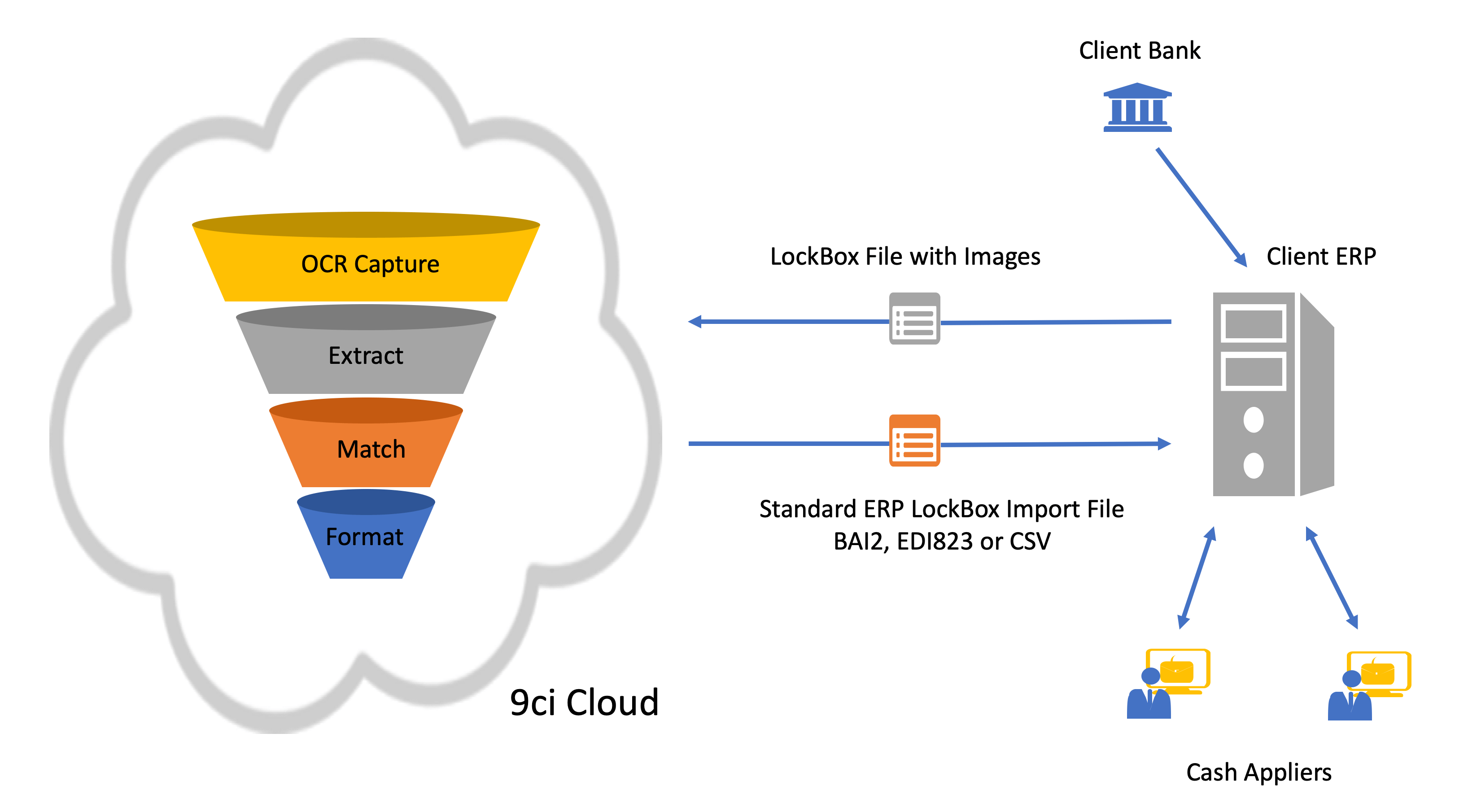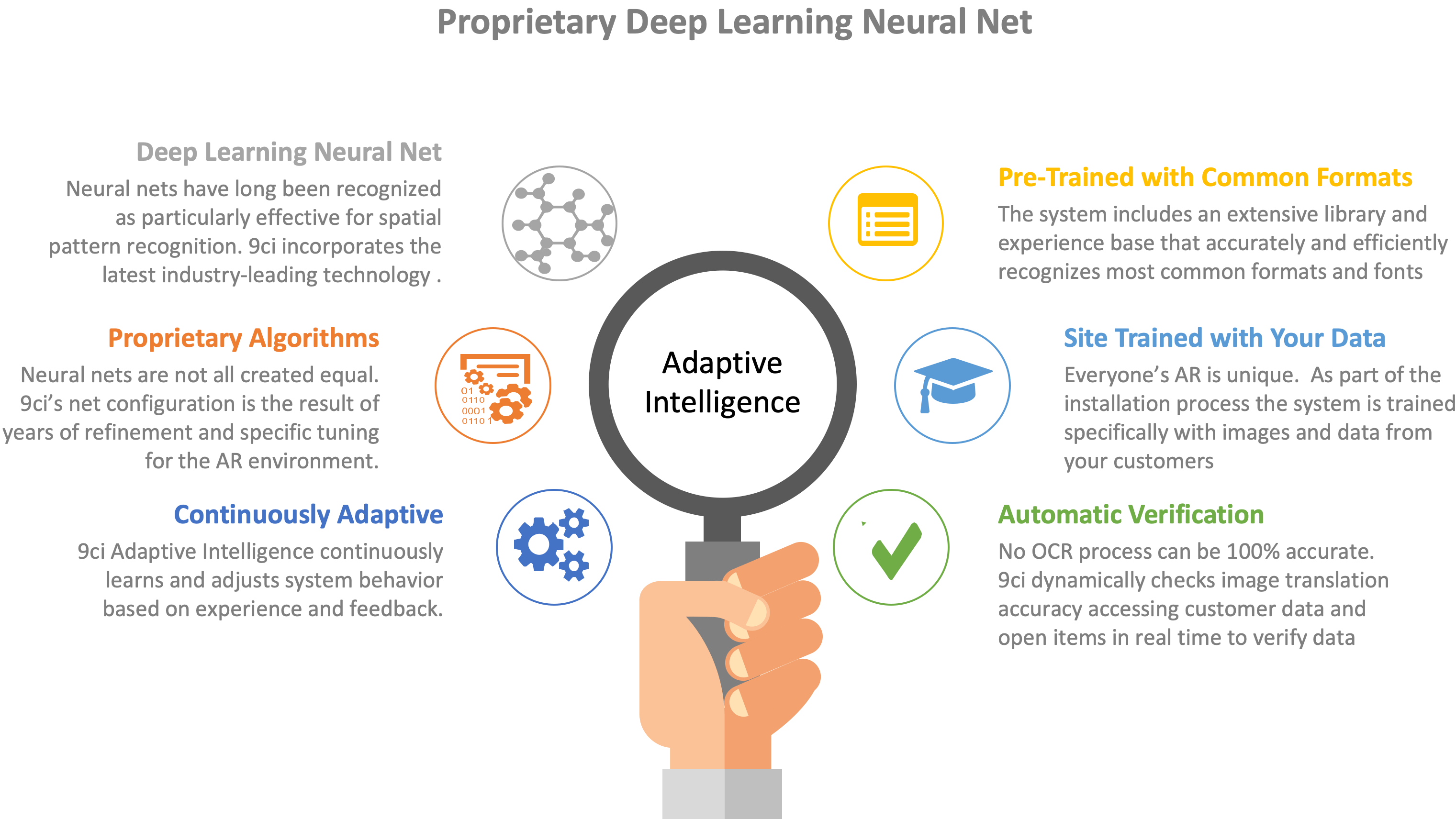 Capture image data
This approach means that power and productivity of OCR and industry-leading cash application techniques are now readily available to virtually any business:
There are no additional hardware requirements
There is minimal IT involvement
There is no complicated software to install for OCR or a "bolt-on" front end to your AR system
There's no training requirement, because everything is delivered to your existing system
Adding Open Item and Customer Info
The benefits and economics of OCR payment processing are compelling. For a nominal setup fee and an affordable monthly subscription, typically 70 to 80% of your lockbox check applications can be done automatically, freeing up headcount for more productive redeployment. And with just a little more work to give us your open item and customer data, we'll auto apply up to 95% of your payments
We work with:
Any bank, any image format
Any ERP, any file format
Contact us today to see how quickly this can work for you.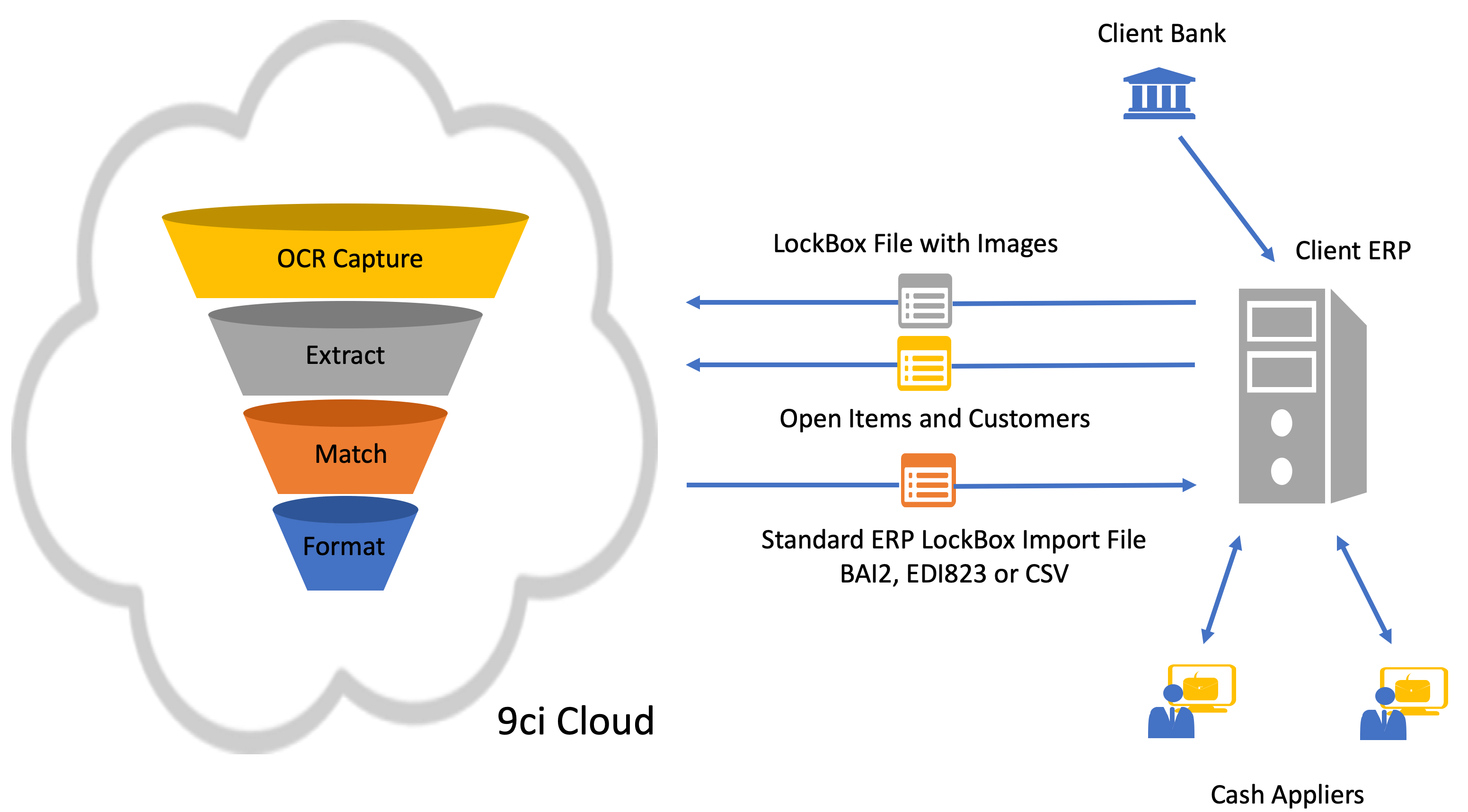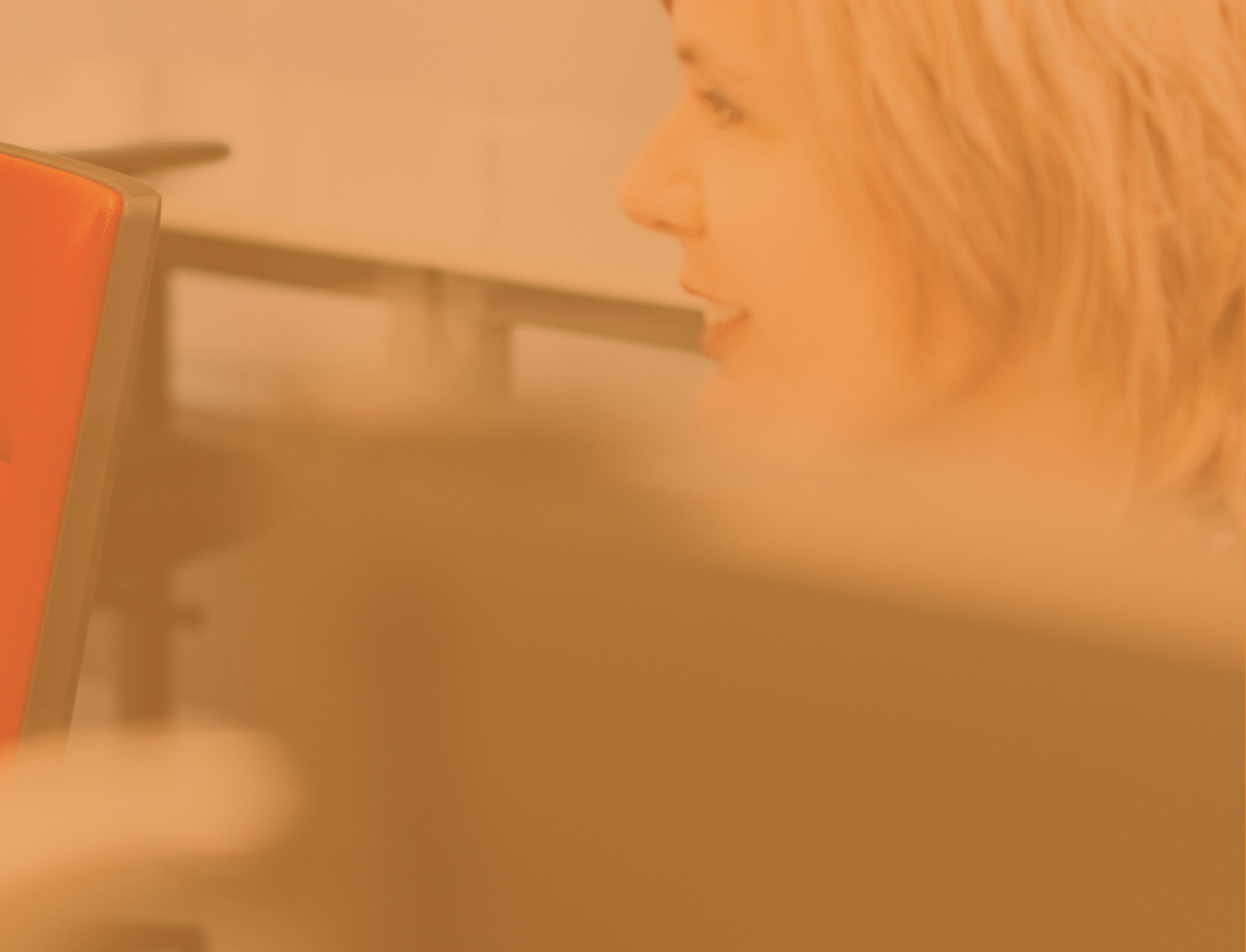 We're hiring!
Working at 9ci is pretty awesome. What are commited to bettering ourselves, our team, and the solutions we provide to our customers. We're always on the lookout for passionate experts in their craft. Check out some current opportunities:
View open positions